The 37th Tiebout Prize was awarded to Martina Pardy, a Ph.D. student from the London School of Economics & Political Science in the UK. Congratulations to Martina Pardy! Martina's winning paper was titled, "Multinationals and intra-regional innovation concentration."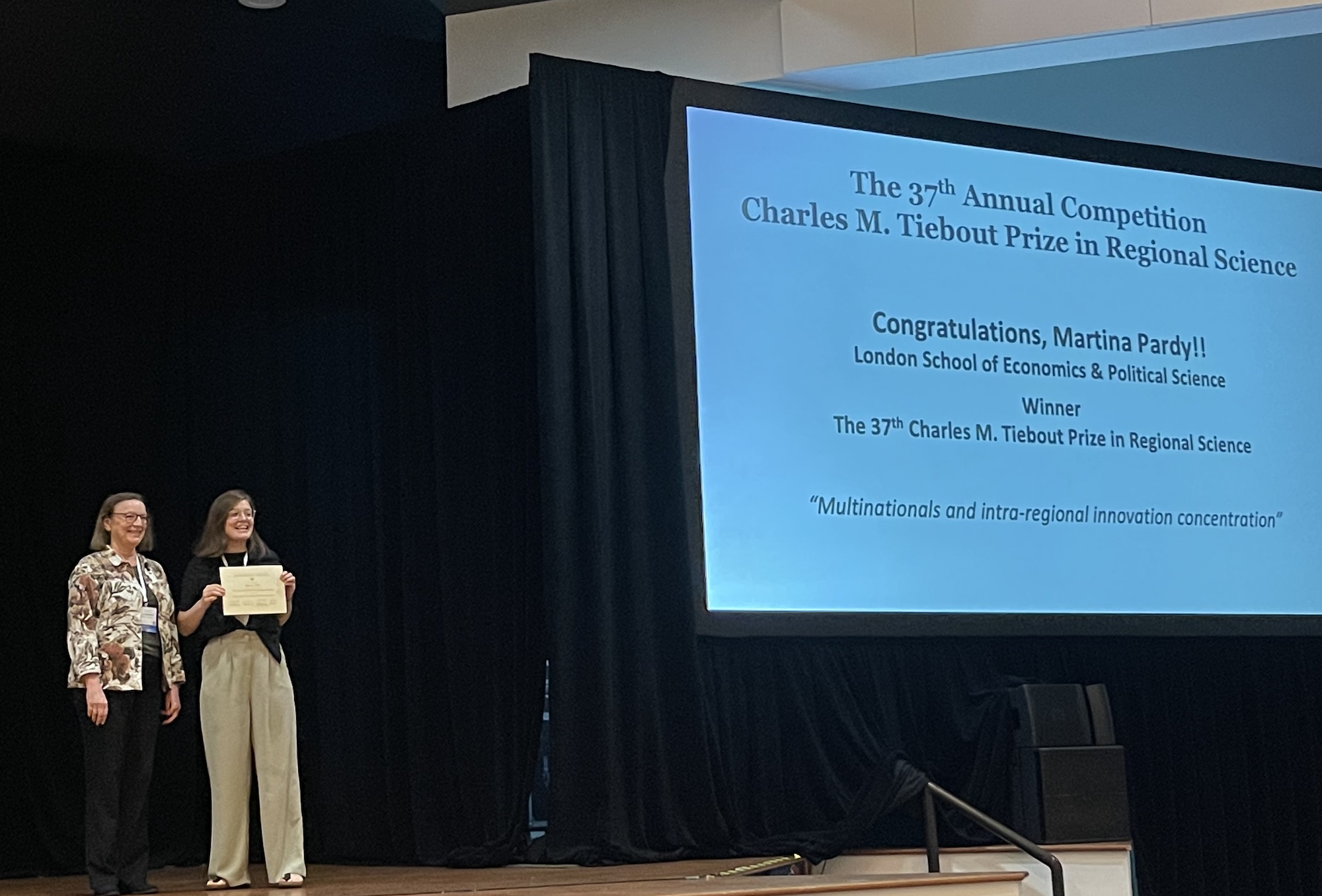 The Tiebout Reading Committee, comprised of past WRSA Presidents, is charged each year with evaluating a large pool of submissions.  This year's committee included: Matthias Ruth from the University of York, Genevieve Giuliano from the University of Southern California, Janet Kohlhase from the University of Houston, and Rick Church from the University of California, Santa Barbara,
This year the Tiebout Prize Reading Committee also selected a paper as finalist.  This was Benjamin Cornejo Costas from Utretcht University of the Netherlands with a co-author, Andrea Morrison for their paper "The 1921-1924 immigration act and its unintended consequences on breakthrough innovations in the US."
The Tiebout Prize is given in memory of Charles Tiebout and his contributions to regional science, especially his mentoring of graduate students.
You can be the next winner!!
Submit your paper for the 38th Annual Competition for The Tiebout Prize which will be awarded for the best paper by a full-time graduate student enrolled at an accredited academic institution (currently or having completed studies during Academic Year 2022–2023). For more details about Tiebout Prize, please click here!