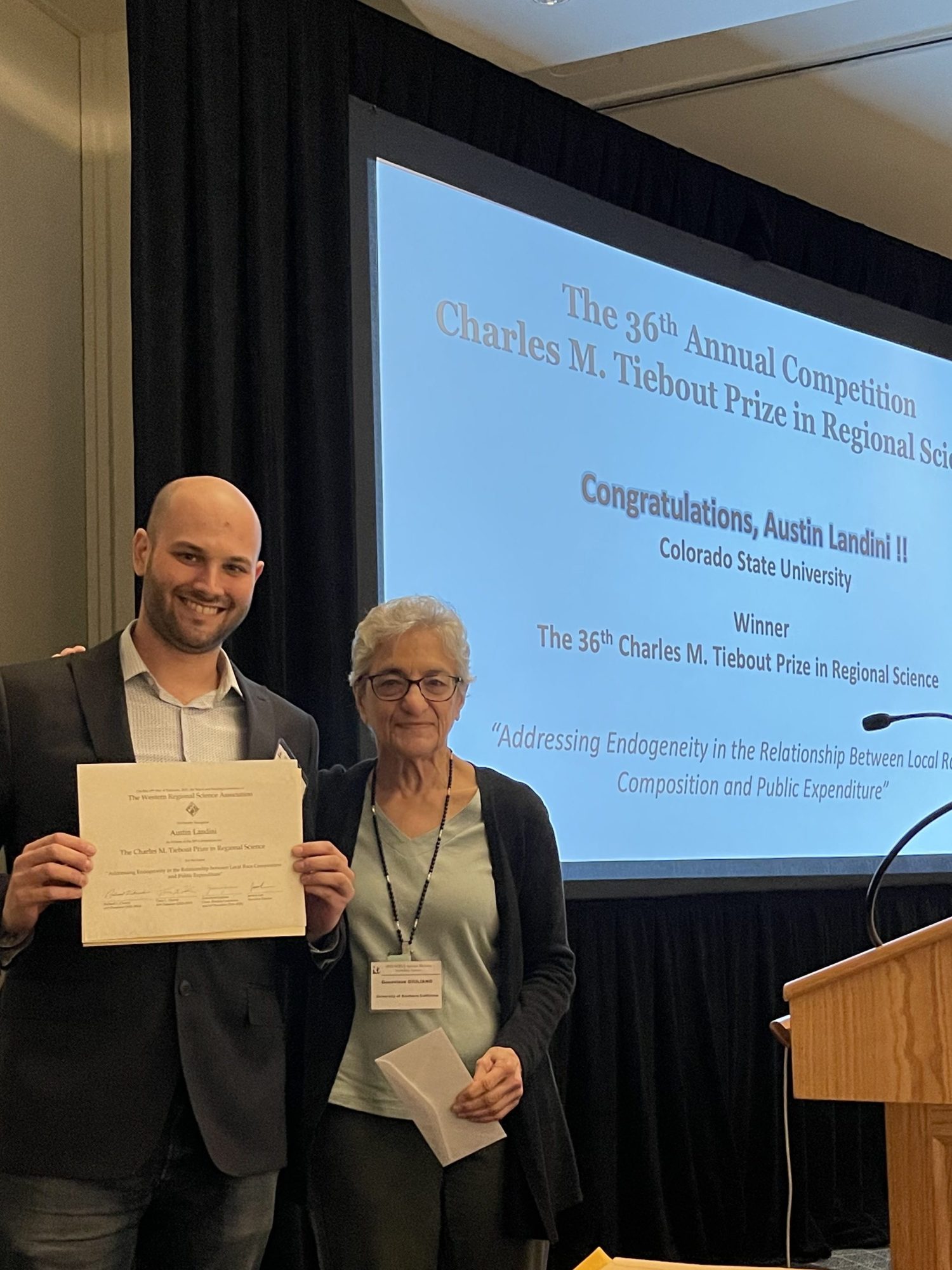 The 36th Tiebout Prize was awarded to Austin Landini (co-advisors: Anita Pena and Stephen Weiler), a doctoral student from Colorado State University. Congratulations to Austin Landini! Austin's winning paper was titled, "Addressing Endogeneity in the Relationship between Local Race Composition and Public Expenditure."
The Tiebout Reading Committee, comprised of past WRSA Presidents, is charged each year with evaluating a large pool of submissions.  This year's committee included: Alan Murray from the University of California, Santa Barbara, Matthias Ruth from the University of York, Genevieve Giuliano from the University of Southern California, and Janet Kohlhase from the University of Houston.
This year the Tiebout Prize Reading Committee also selected a paper as an honorable mention for the prize.  This was Adam Scavette (advisor: Michael Lahr) from Rutgers University with a co-author, Robert Calvert Jump (University of Greenwich) for their paper "Do Neighborhood Renewal Funds Improve Local Labor Market Outcomes? Evidence from England."
The Tiebout Prize is given in memory of Charles Tiebout and his contributions to regional science, especially his mentoring of graduate students.
You can be the next winner!!
Submit your paper for the 37th Annual Competition for The Tiebout Prize which will be awarded for the best paper by a full-time graduate student enrolled at an accredited academic institution (currently or having completed studies during Academic Year 2021–2022). For more details about Tiebout Prize, please click here!