Each year a prize is given at the annual meeting for the best paper presented at the conference by an early-career scholar (Ph.D. completed within the past five years).  This year's winners were Nicholas Irwin from the University of Nevada, Las Vegas & David Wolf from Kobe University for their co-authored paper "Is it really bridging the gap? Fiber internet`s impact on housing values and homebuyer demographics."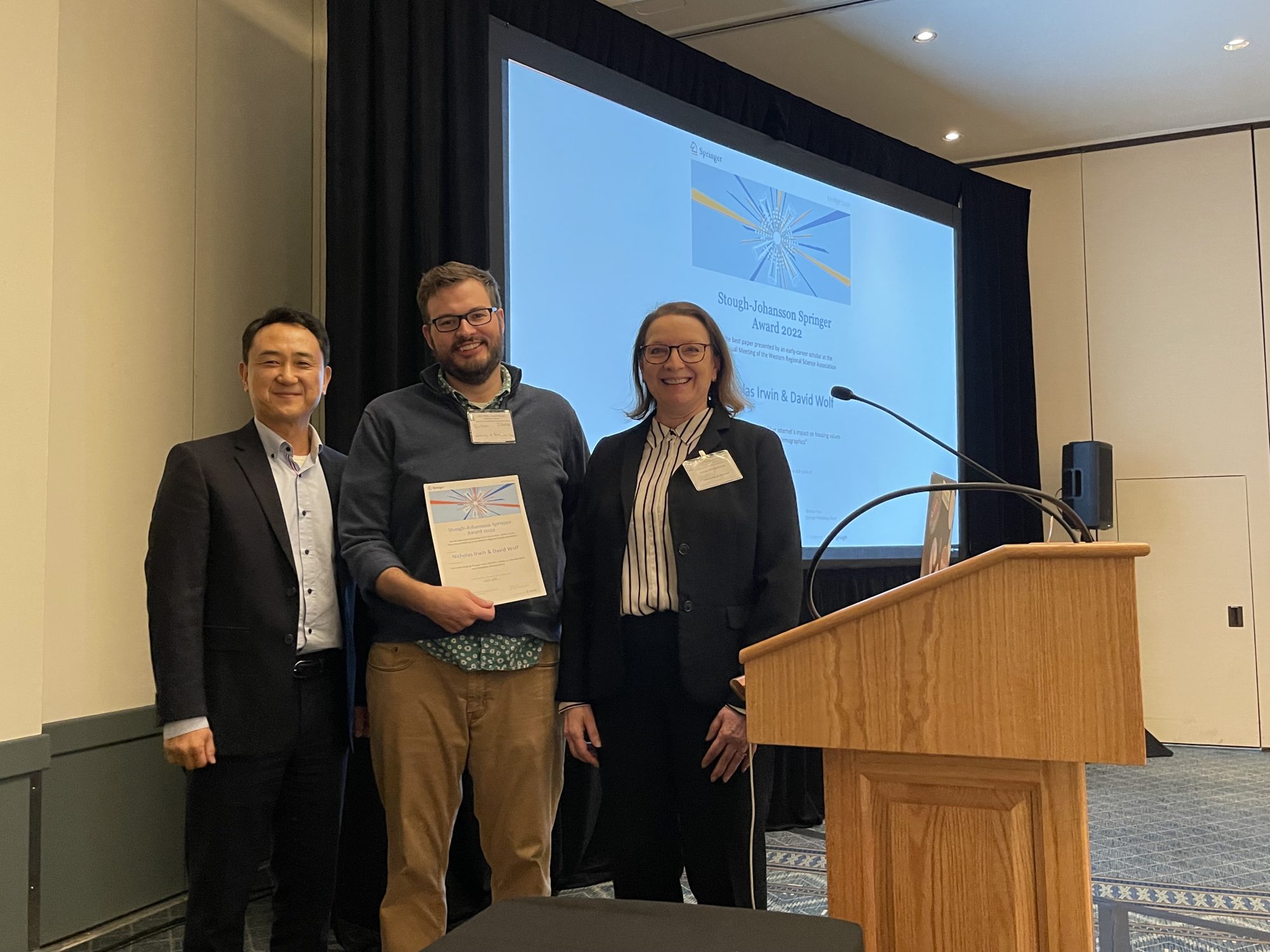 Be the next winner!!
The Stough-Johansson-Springer Prize is supported by the publisher of our official journal, the Annals of Regional Science, and qualified papers are judged by a team of editors.  The prize consists of a certificate and a book voucher for $500. To be considered for next year's prize, simply check the "Stough-Johansson-Springer Prize" box at the time of paper submission for the 2023 Big Island meeting.